The Bistro at La Tourelle
Breakfast & Brunch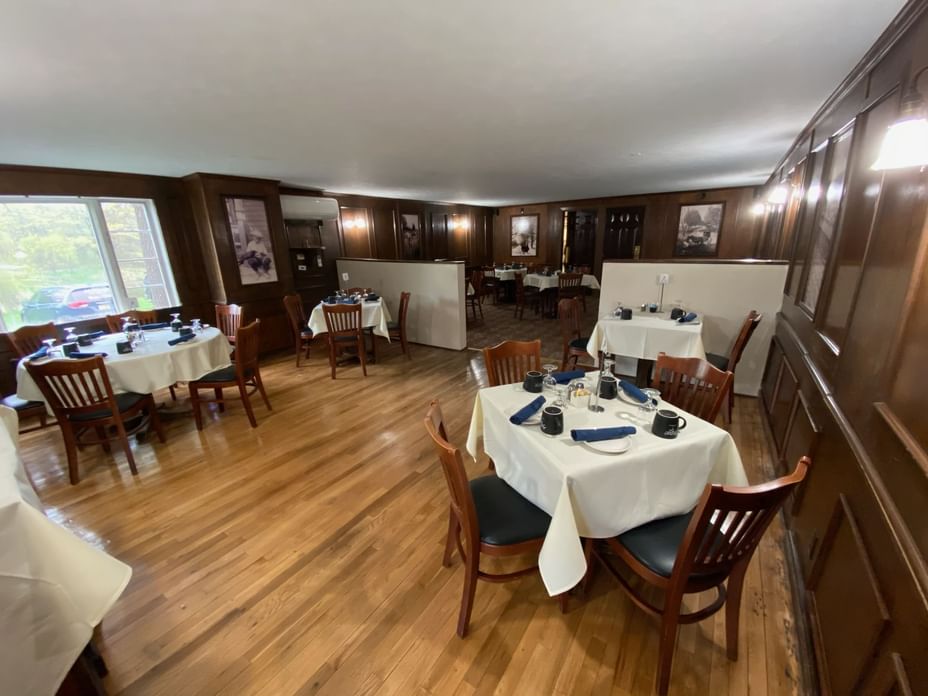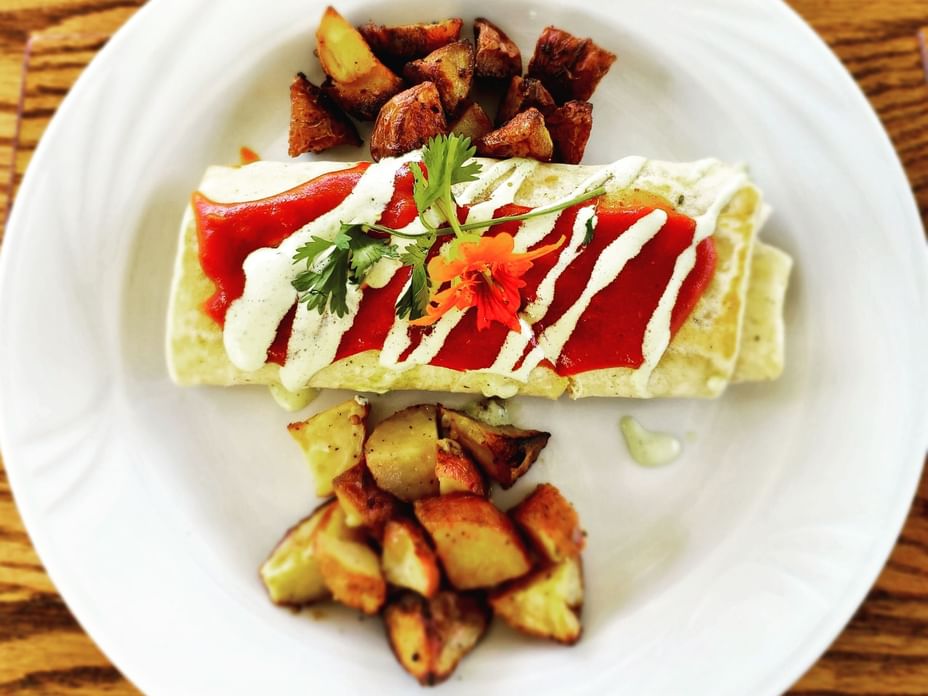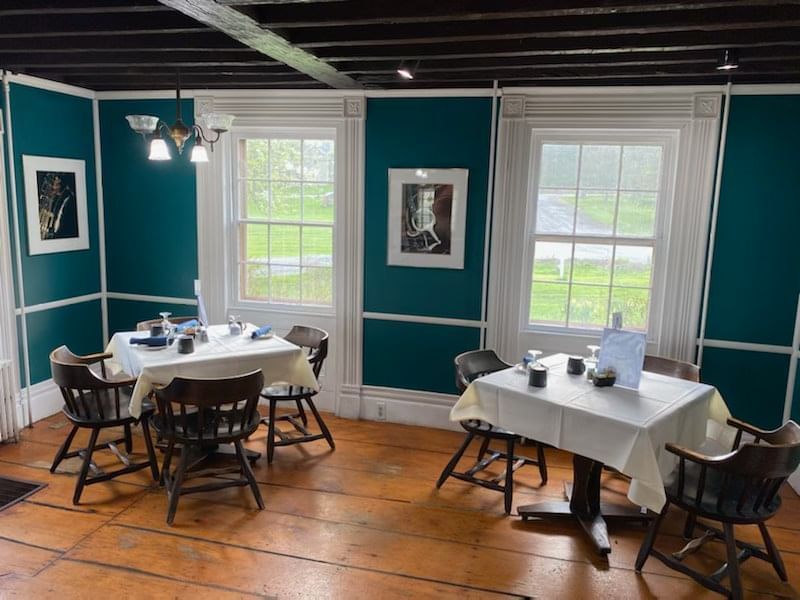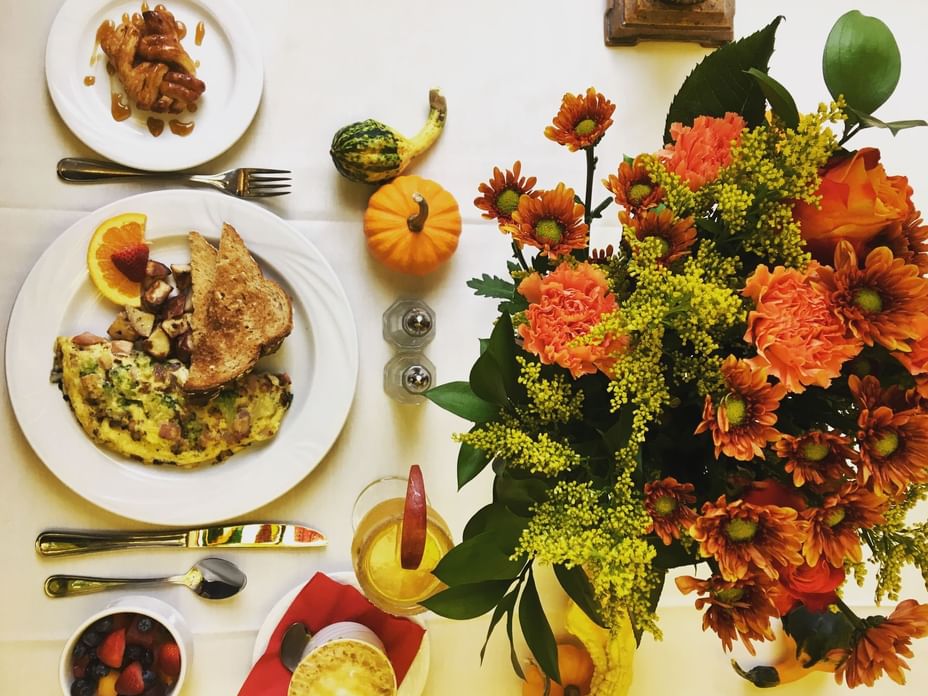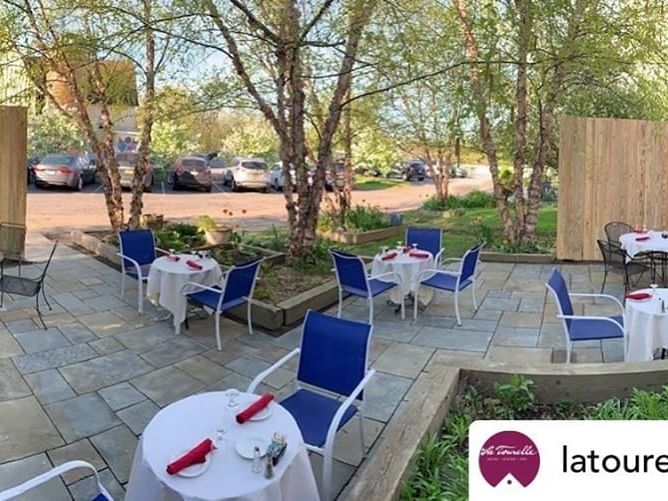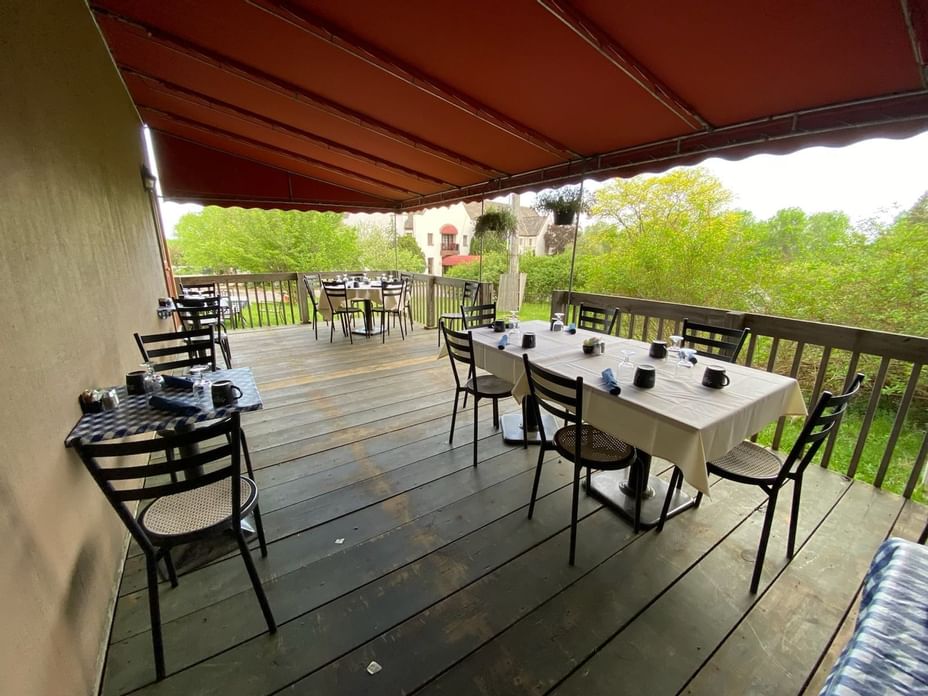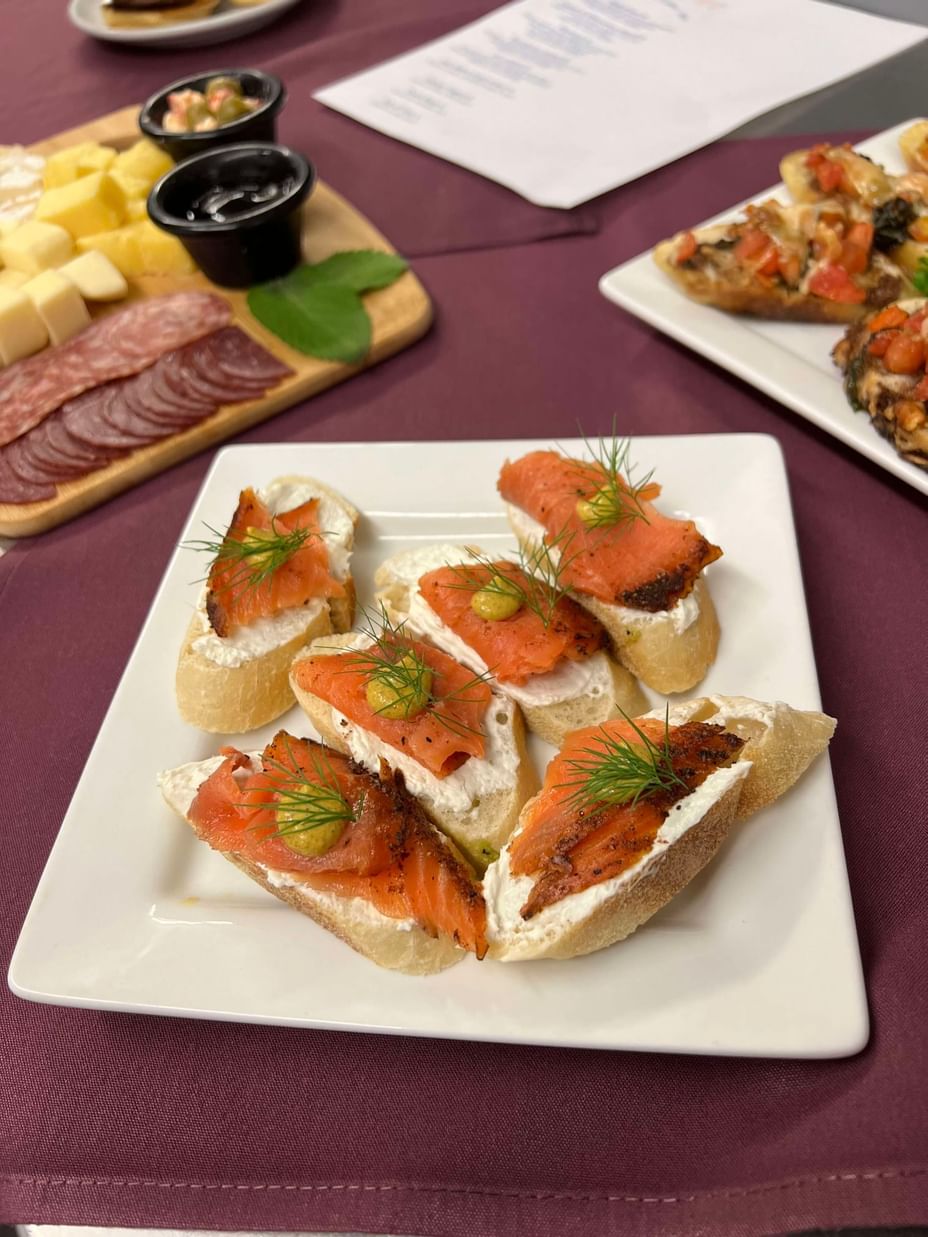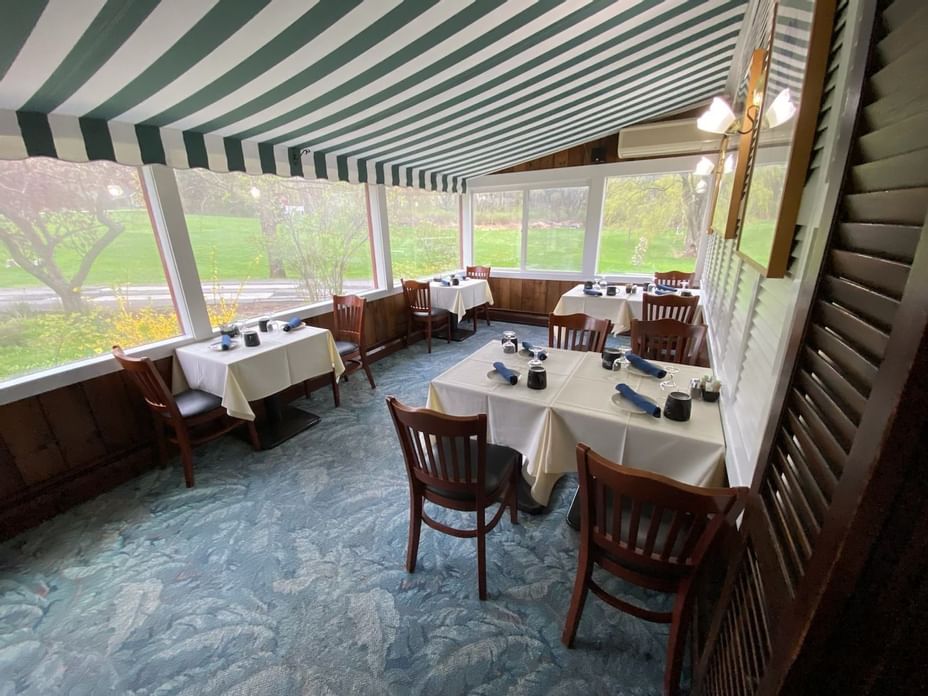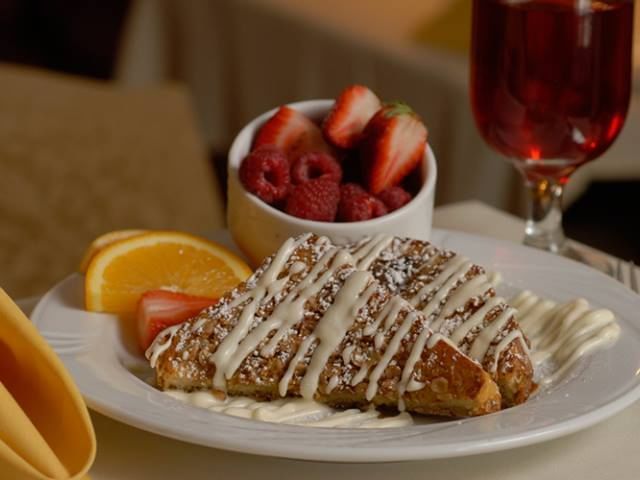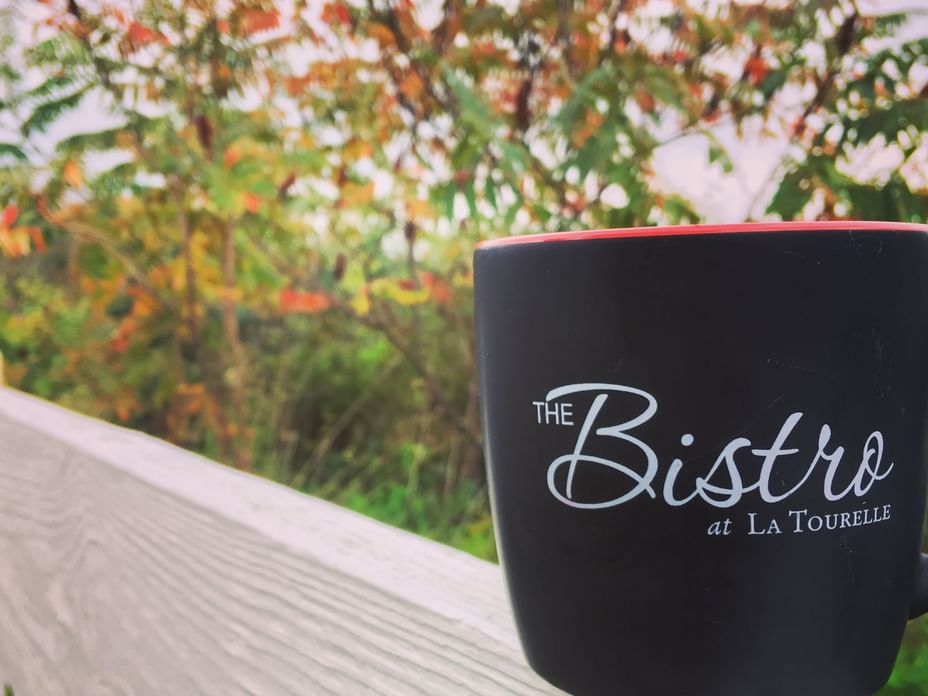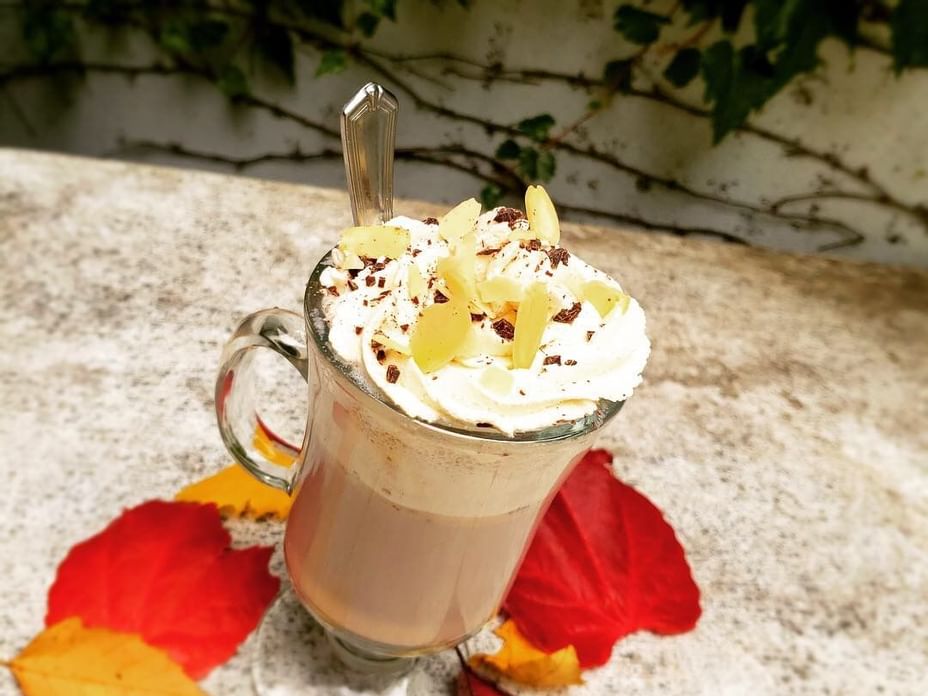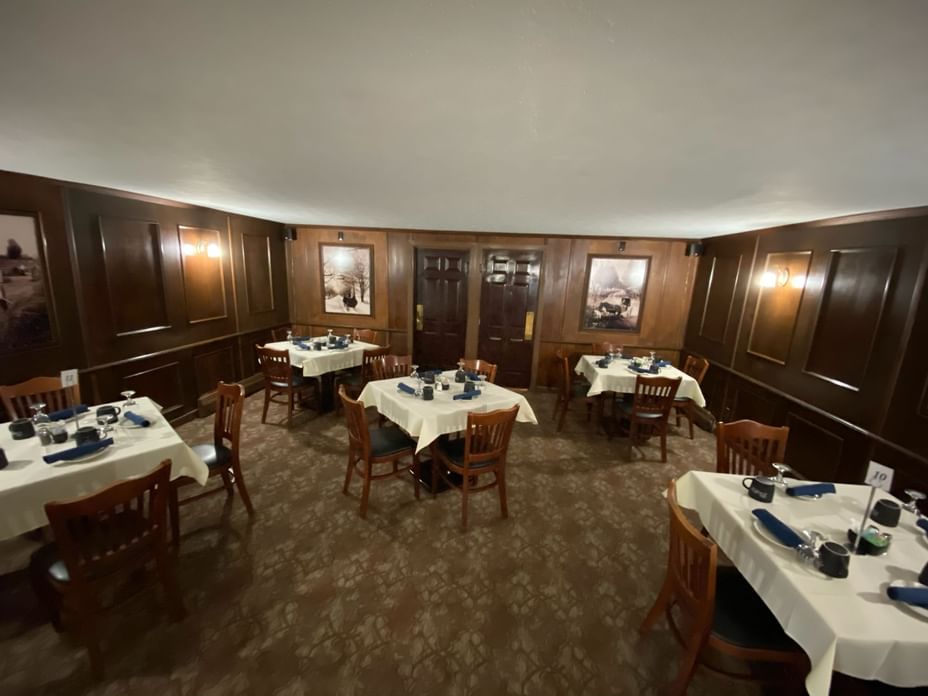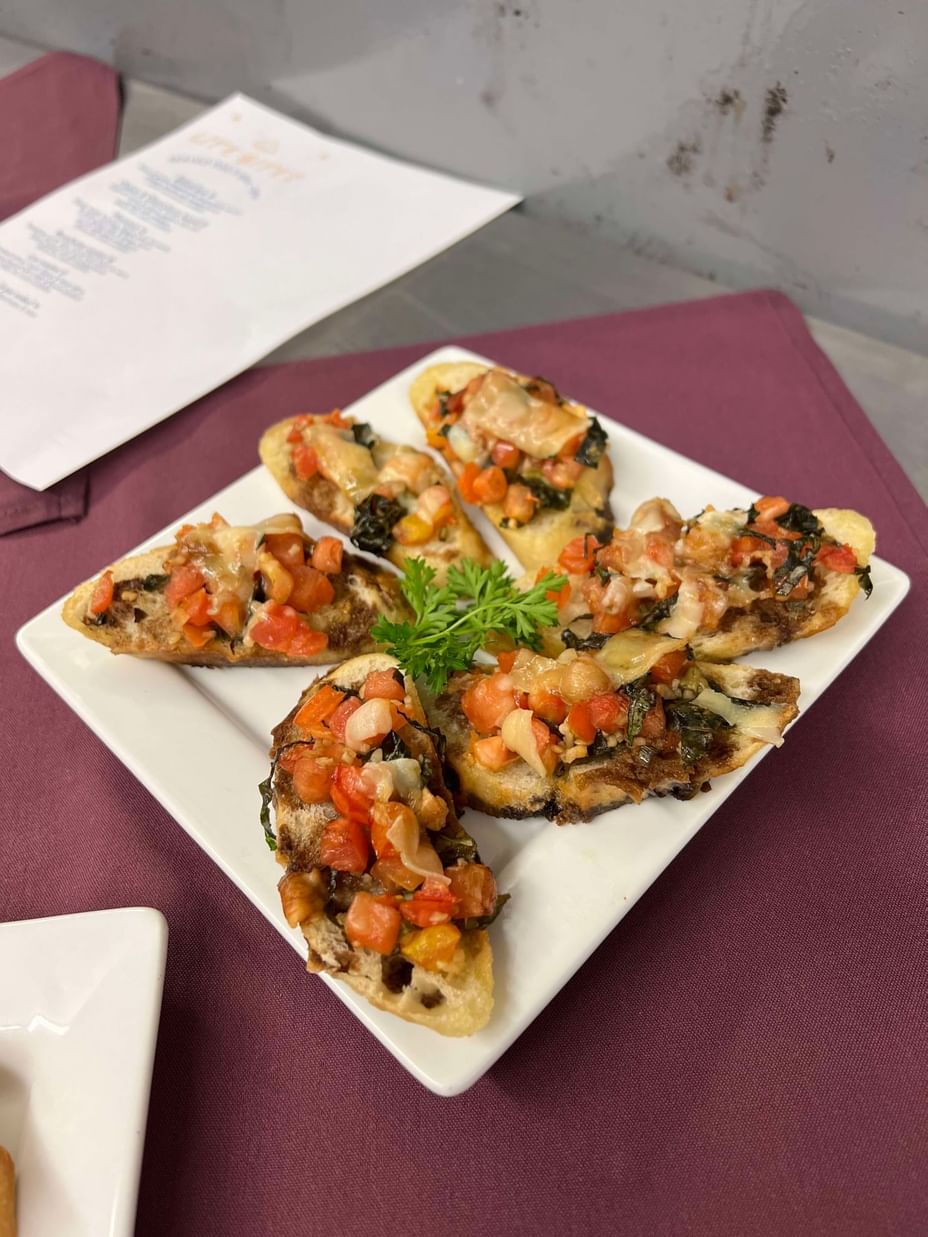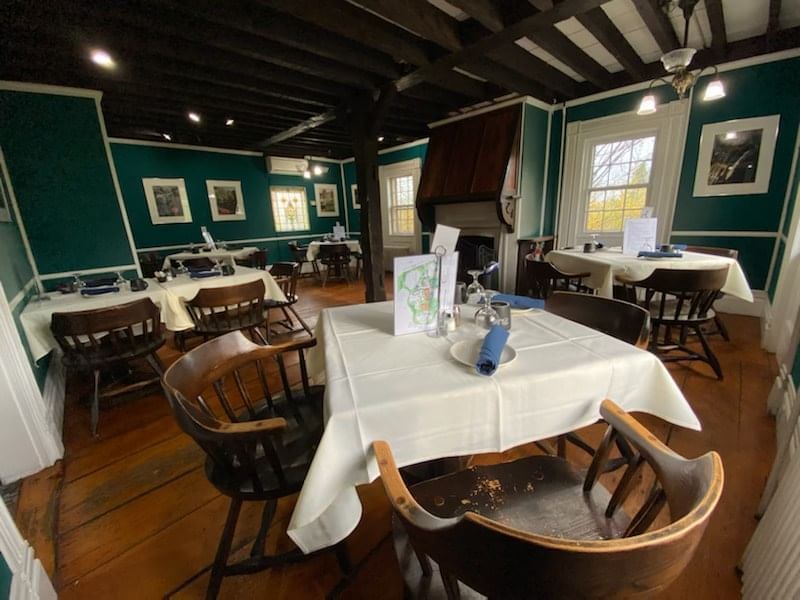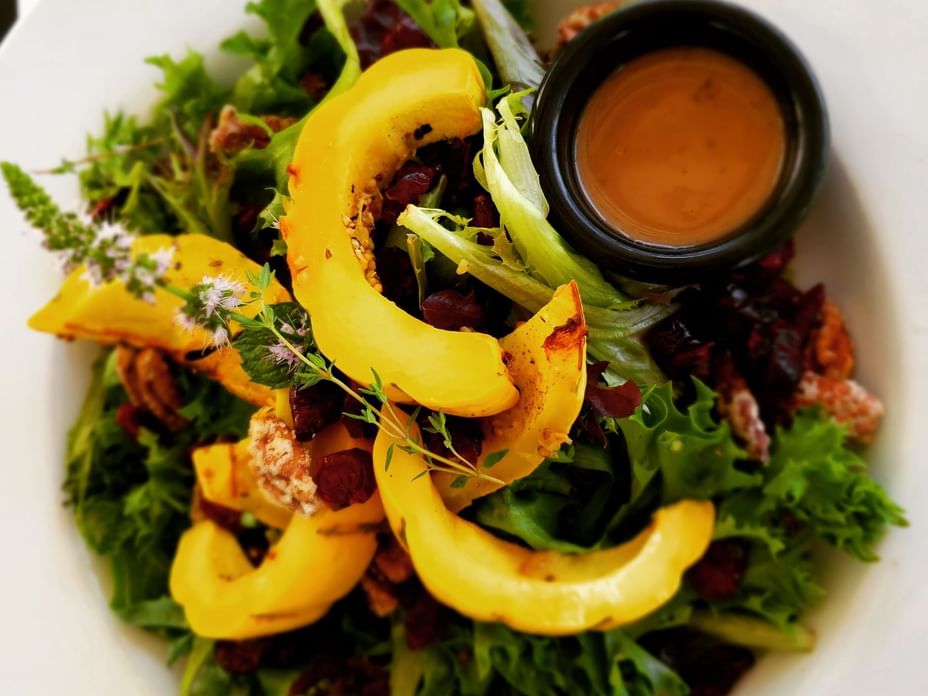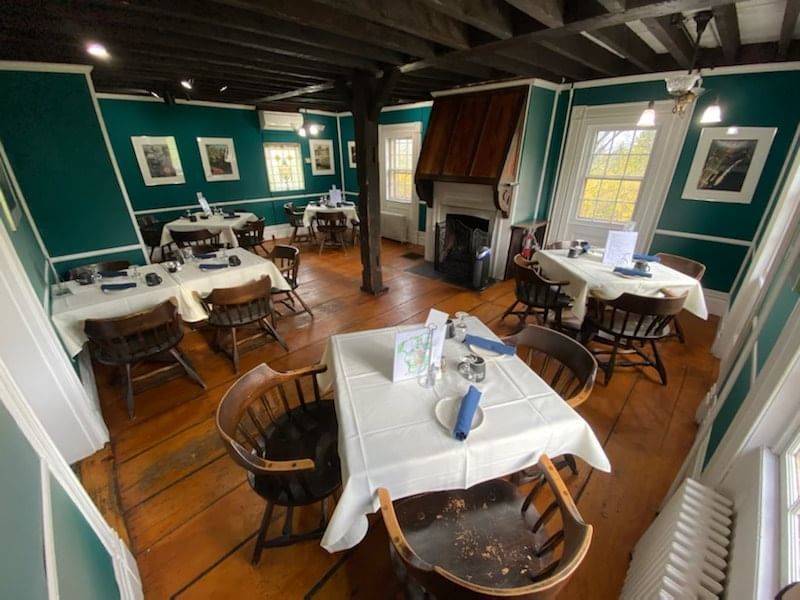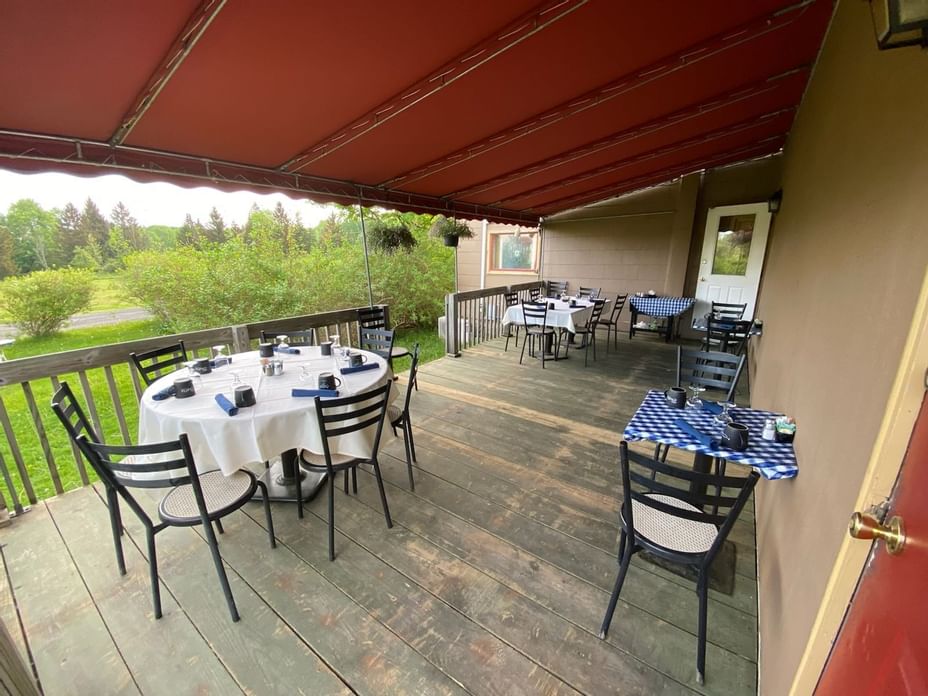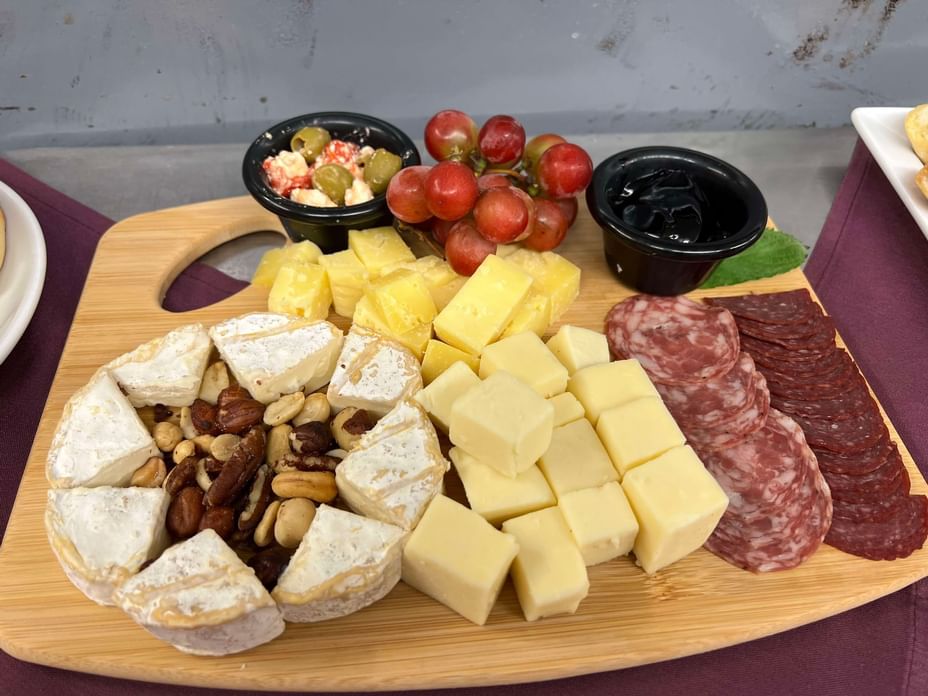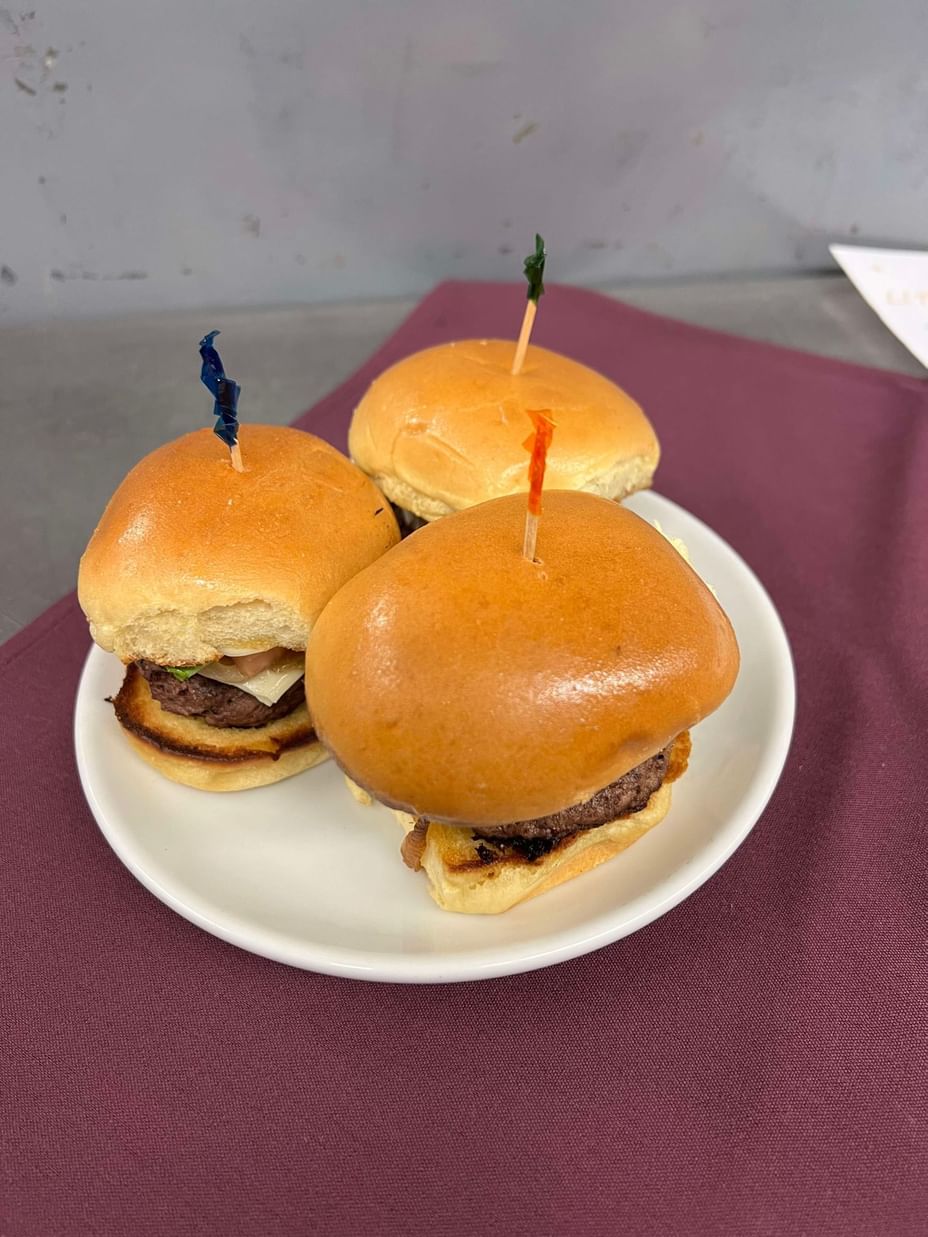 The Bistro at La Tourelle is now offering indoor and outdoor dining at our Farmhouse Restaurant, located directly in front of La Tourelle Hotel. Take-out and room service also available!
The Bistro at La Tourelle is proud to continue to serve our delectable menu. We are now open for breakfast every weekday, weekend brunch, and dinner Thursday-Sunday!
The Bistro at La Tourelle is seating for dine-in service in our wonderful farmhouse restaurant located directly in front of the hotel. With ample seating indoors and additional seating on our covered deck and lawn, we are sure you will enjoy this unique setting in our beloved farmhouse.
ABOUT THE BISTRO
The Bistro at La Tourelle offers a warm, relaxing crossroad, where the good life meets good food. Start your day with a hearty breakfast, relax over a casual lunch or join us for our delicious weekend brunch.
The Bistro at La Tourelle is available for private parties and gatherings afternoons and evenings. Email us events@latourelle.com for ideas and pricing for birthday parties, bridal showers and intimate dinner parties.
Please call 607-273-2734 to make reservations
Welcome Chef Ryan
La Tourelle is thrilled to announce Ryan Solien as our new Executive Chef and member of the La Tourelle family.
Chef Ryan's love for cooking began as a child while helping peel potatoes in his family's restaurant. As a teenager he worked in
advertising but his passion for the kitchen and cooking remained. After high school he followed his passion and attended the
California Culinary Academy.
Since graduating, Ryan's exemplary culinary skills have taken him to some of the most beautiful places in the world including
Jamaica, Palau, California, New York, New Orleans and Bermuda. During these travels he prepared culinary dishes for celebrities
including Tim, McGraw, The Band Tool, the Cirque Du Soleil troop and former President Barack Obama just to name a few.
Chef Ryan's love for culinary runs deep and he believes that there is nothing greater than creating dishes that make people happy.
He has been known to say that "You don't work the kind of hours and days we do unless you have a passion for making others
happy and get satisfaction from serving guests".
The La Tourelle family couldn't be more excited to welcome Ryan as our new Executive Chef.
Monday730a-12p
Tuesday730a-12p
Wednesday730a-12p
Thursday730a-12p
Friday730a-12p
Saturday730a-2p
Sunday730a-2p