Ithaca Activities: Watch Live Theatre and Musicals
Ithaca Activities: Watch Live Theatre and Musicals
When you think of New York theatre, you probably think of Broadway performances in New York City. But, you don't have to visit the Big Apple to experience Broadway-caliber performances in New York. The Finger Lakes may be known for its waterfalls, but Ithaca has several theatres that offer quality live entertainment. Ithaca activities genuinely have something for everyone, from exploring the great outdoors to discovering the local arts scene.
La Tourelle is less than ten minutes away from the theatres in downtown Ithaca, providing convenient access to everything Ithaca has to offer with our complimentary shuttle. Spend your days exploring Ithaca activities and end the day with an inspiring performance at one of the local theatres.
Hangar Theatre
The Hangar Theatre has been an artistic hub for the performing arts for over 45 years! The theatre offers three different programs so that everyone can enjoy a play or musical here. The Mainstage offers live performances every summer featuring Broadway classics and new works. Traveling on a family vacation? The theatre has a Kiddstuff stage where young audiences can sing along to musicals or see beloved stories come to life. And if you are looking to watch innovative and experimental performances, reserve seats at The Wedge.
Kitchen Theatre
Kitchen Theatre offers intimate and bold theatre performances in Ithaca. This theatre provides year-round Broadway performances to locals and tourists looking for unique Ithaca activities. The Kitchen Theatre is passionate about delivering authentic and diverse works of art that will leave you feeling connected and inspired. Visit their website to see a list of all their upcoming productions!
Schwartz Center for the Performing Arts
Cornell University is one of the leading colleges in the country for visual and performing arts. Cornell students are constantly putting together cutting-edge performances that attract over 20,000 patrons a year. The events at Schwartz Center for the Performing Arts range from new and intriguing plays to dance concerts. No matter what time of year you visit Ithaca, you can watch a one-of-a-kind performance at the Schwartz Center.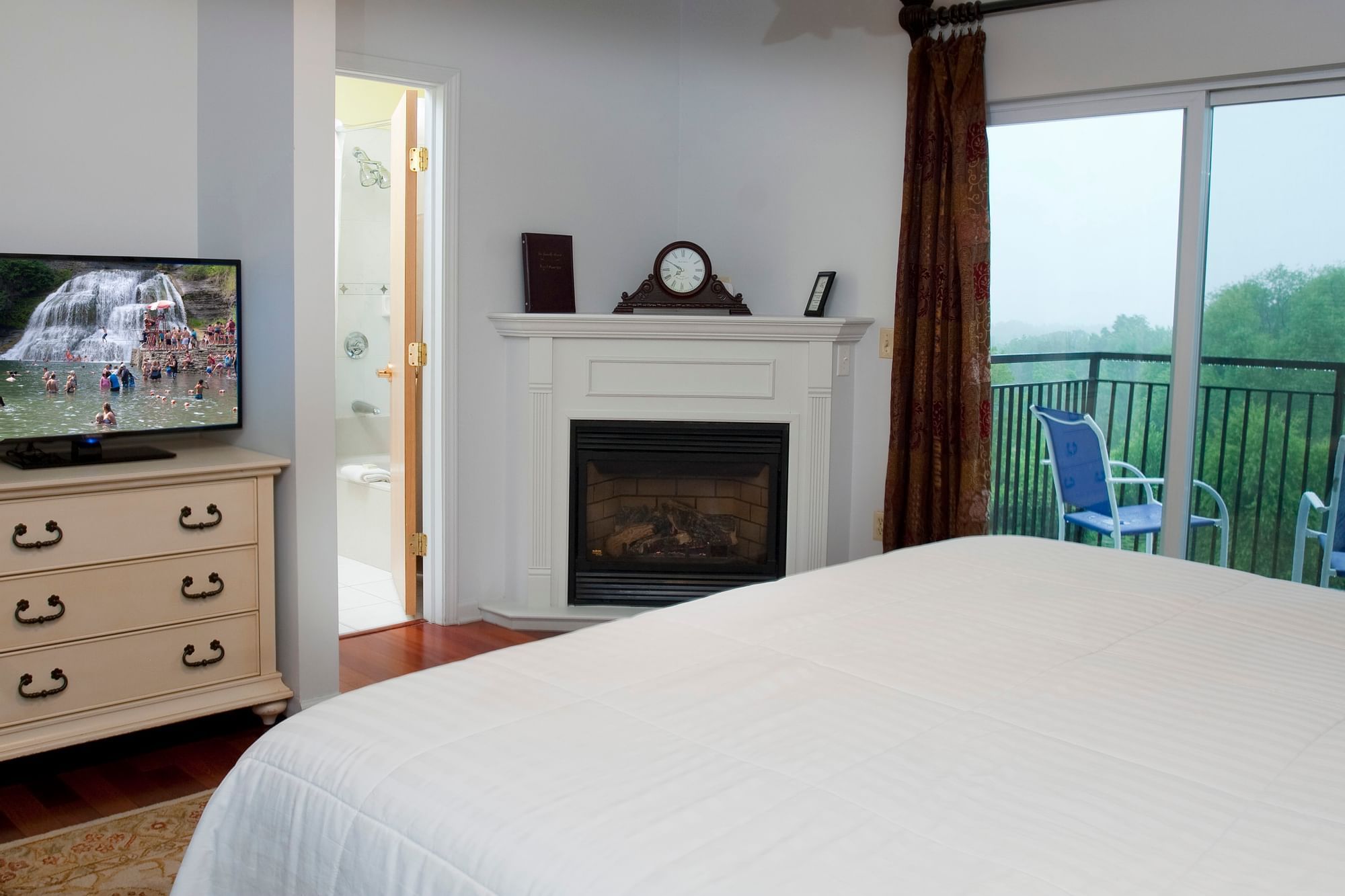 Ithaca Activities Near La Tourelle
Watching a live performance at one of these local theatres is an excellent way to end any day in Ithaca. Not a fan of plays and musicals? No worries, there are endless Ithaca activities to keep you busy during your getaway. Discover everything Finger Lakes has to offer on our news and updates page. Then browse our rooms and suites to find the perfect lodging for your next getaway. Visit us at La Tourelle and find your new home away from home in Ithaca.